American Association of Port Authorities, Summit & Expo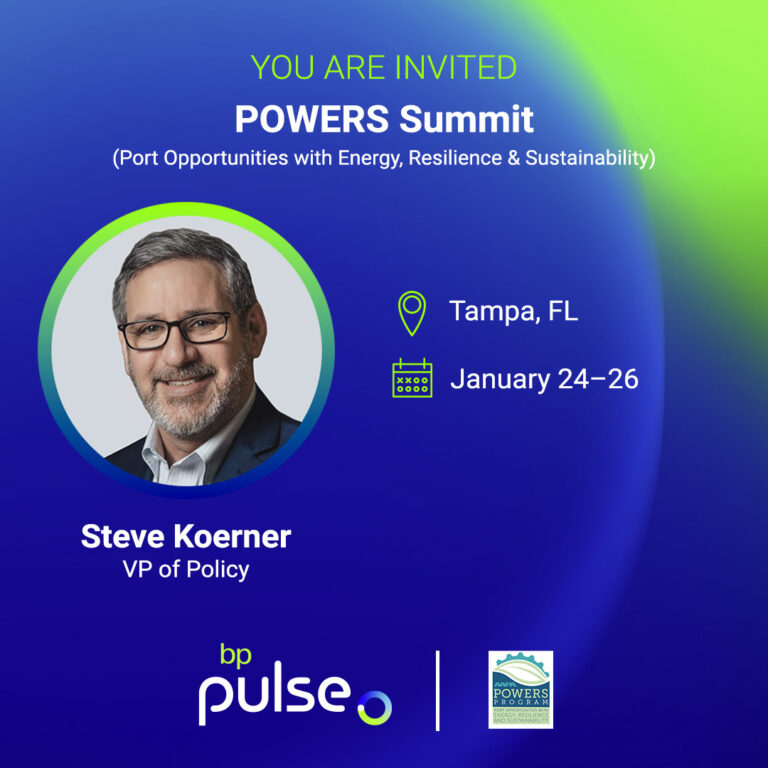 The newly created Port Opportunities with Energy, Resilience & Sustainability (POWERS) Summit & Exposition will take place January 24 through 26, 2023 in Tampa, Florida. The POWERS Summit & Expo will bring together port executives, energy leaders, environmental experts, and other key stakeholders for deep-dive conversations on emerging sustainability solutions in the port industry.
Ports sit at the epicenter of energy transformation both in the United States and abroad and, according to an AAPA survey, are poised to build nearly $50 billion in green infrastructure over the next decade. This conference will drive vital conversations on the industry's plans for the future, including energy prowess, energy exporting, pragmatic decarbonization, technology for renewables, and environmental sustainability. Exhibiting and sponsorship opportunities are available for companies interested in showcasing their technology and solutions. Register today to secure your spot for this first-of-its-kind seminar!
Event Dates: January 24 – 26
1:00 PM PT
I-710 Charging Infrastructure Blueprint
In this session, LACI will share key takeaways from the Blueprint and discuss how to ensure low-cost, high impact investments in goods movement chargers that can encourage adoption of battery electric trucks. This session will be a conversation among Blueprint partners that highlights the key findings, opportunities, challenges, recommended approaches, and next steps for port drayage infrastructure serving the Ports of Los Angeles and Long Beach
Featuring Heidi Sickler, Director of Policy, bp pulse fleet