Fleet charging simplified
Turnkey EV fleet management solutions that optimize your EV fleet.
Join us for a live demo of our Omega charge management software
Get started electrifying your fleet
We de-risk fleet electrification, allowing you to stay focused on your business of mobilizing people, goods, or services.
Making the transition to an electric vehicle fleet brings new complexities to fleet operations: procuring charging infrastructure, electricity costs, EV charging time, and much more. At bp pulse, we offer a suite of products and solutions that overcome these challenges to make managing all aspects of fleet charging simple.
bp pulse fleet by the numbers
U.S. states with active projects
Seamless software integration in production with vehicle and charger OEMs
Average energy cost savings for customers
Charge management software uptime
Our CaaS solution assumes responsibility for all aspects of charging your EV fleet, from EVSE procurement and installation to operations and maintenance and beyond.
Charge management software
Our cloud-based charge management software, Omega, provides everything an electric fleet operator needs to ensure vehicles are not only charged but with the lowest possible energy cost. 
Mobile and non-permanent charging
Our mobile and non-permanent charging solutions, Inrush, accelerate the deployment of EV fleets that have physical or operational constraints preventing them from installing more permanent infrastructure.
Hassle-free maintenance and repair
With Elevate, our hassle-free maintenance program, we assume responsibility for your charging station operations, while handling all sub-supplier issues and costs on your behalf.
Design and deploy services
Our design and deploy services help you right-size, future proof and deploy EV fleet charging infrastructure. We partner with you from the initial design phase to the successful deployment of your electrification site.
Integrations for partners
Powered by bp pulse enables partners to integrate our core offerings with their products to make the electrification process easier for customers.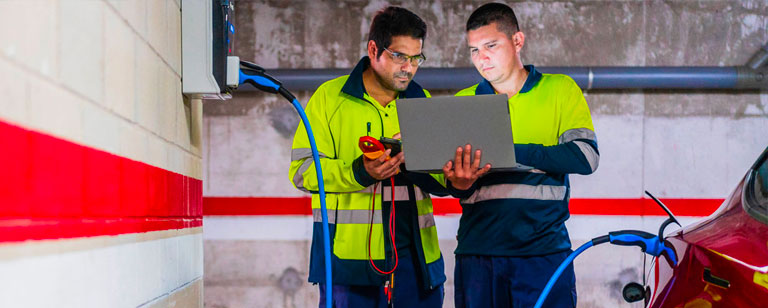 EV fleet charging bundles
EV charging bundles combine EV fleet charging hardware, software, and warranty in one solution for faster and smarter EVSE deployment.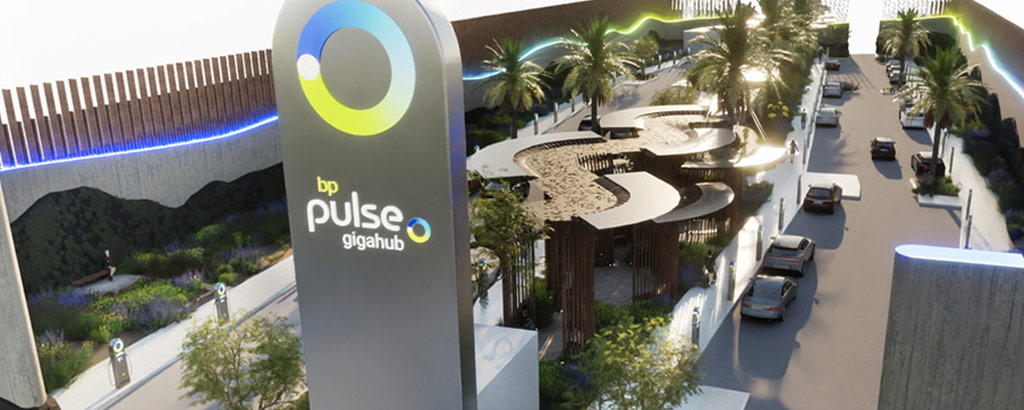 A Gigahub™ site is a large EV fast charging hub located near airports and other high-demand areas that provide reliable and convenient charging experience.
Get charging infrastructure recommendations and cost estimates for your fleet with our online tool
bp pulse is a trusted partner in EV fleet charging
Our EV charging solutions have proven to decrease operational costs and offer 99.9% charging infrastructure uptime. We work with our customers to find the right solution to help transition to and manage their electric vehicles.
Accelerating electric innovation for over 2,500 school buses in New York City.
Anaheim Transportation Network
Delivering 99.9% fleet uptime and $4.8M projected savings with CaaS.
Reducing CO2 emissions by 90% and fuel costs by 81% for the largest heavy-duty fleet on the East Coast.
bp pulse is an essential element of bp's strategy to become a net-zero company by 2050 or sooner. We are not just part of the biggest change in the automotive industry for a century – we are at the forefront of it.