5 Common questions on switching to an EV—answered
If you're considering making the leap, you are probably taking into account several factors and have many questions. Here are some of the answers you're looking for to dive deeper into how an EV can work for you.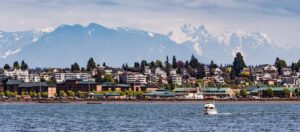 on the go
Discover the beauty of electric vehicle charging along the West Coast in these 9 scenic cities.