CoMotion Los Angeles 2022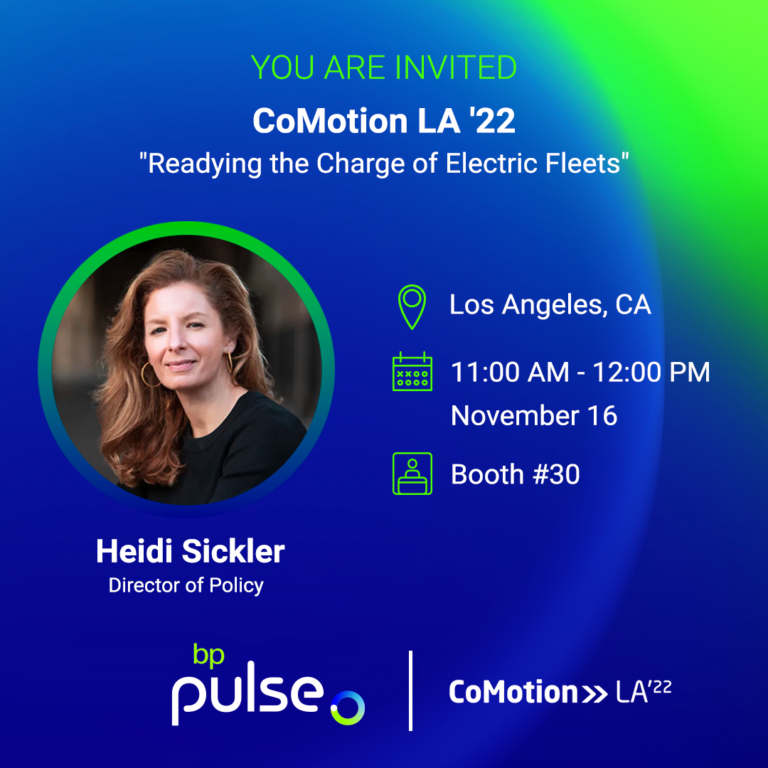 Global mayors and policymakers, leading technologists, public transport operators and venture capitalists, start-ups and established players — the entire landscape of emerging mobility is again present for the most important edition of CoMotion LA ever.
Three days of immersive and interactive talks, pitches, demos, & workshops offer a path forward for cities and mobility systems as we enter a more impactful phase of the Mobility Revolution.
Event Dates: November 15 – 17, 2022
11:00 AM PT
Readying the Charge of Electric Fleets
Local governments are taking the lead in setting ambitious net-zero goals for the next 10-15 years, and with transportation as one of the biggest offenders, a key strategy to meet these deadlines is by transitioning entire fleets to sustainable modes. But how can this transition be scaled up quickly, effectively, and equitably? What challenges are cities and companies facing in making their fleets sustainable? Learn how companies are providing technological solutions to integrate electrification technology into existing fleet vehicles and to ensure that the charging infrastructure for these fleets are reliable and efficient.
Featuring Heidi Sickler, Director of Policy, bp pulse fleet