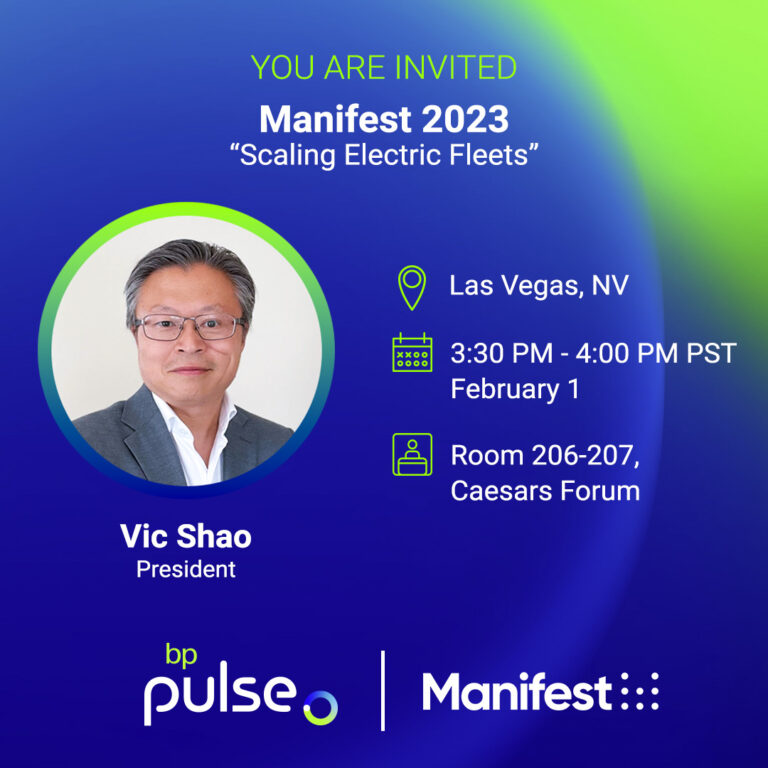 Join us January 31st – February 2nd, 2023 in Las Vegas for the premiere gathering of industry leaders, innovators, and investors in a showcase of the cutting edge of Logistics and Supply Chain. Get unprecedented access to the people and technologies changing the way the world moves.
Event Dates: January 31 – February 2
3:30 PM – 4:00 PM PT
Scaling Electric Fleets
With regulation, investors, consumers and the overall environment driving it – The EV revolution is unavoidable. With now over 30 companies globally entering the electric vehicle logistics segment, the industry is witnessing several players race to make their fleets and operations sustainable and reduce carbon footprints. But how can the logistics industry scale integration and the infrastructure needed to support it? This session will uncover the ins and outs of EV charging, infrastructure, cost, availability, commercialization and collaboration.
Featuring Vic Shao
President, bp pulse fleet