VentureBeat Transform 2023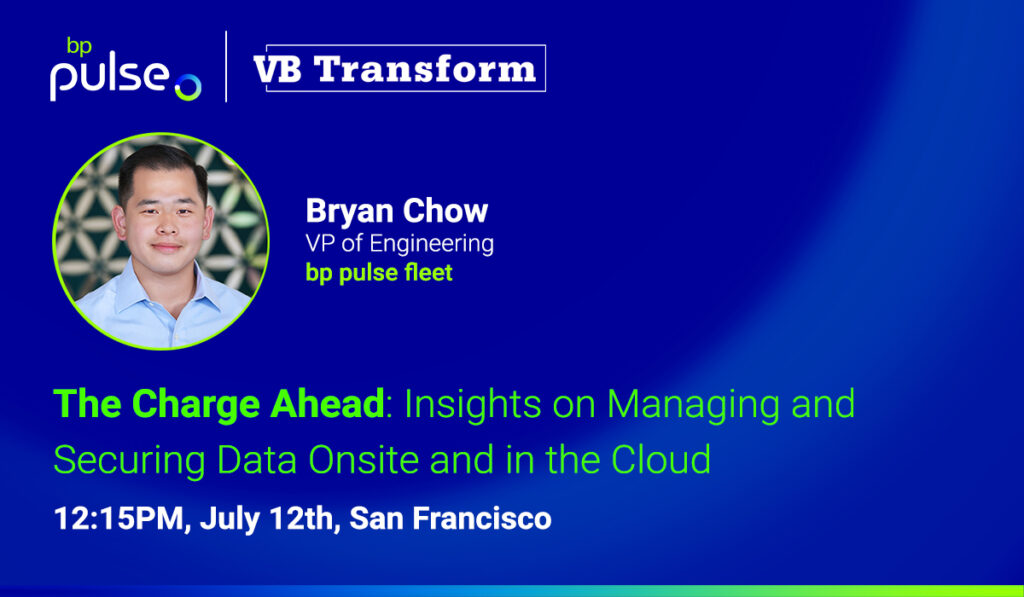 VB Transform is the first significant independent event for enterprise leaders who want to learn how to leverage generative AI and data technology to transform their businesses. This two-day, in-person event will connect you with top experts and peers from leading brands who will share their insights and best practices on the data journey of enterprises. Meet our VP of Engineering during the Fireside Chat at the Data Breakout Stage on July 12th at 12:15 PM!
Bryan Chow brings a proven track record in architecting, deploying, and operating advanced Smart Grid solutions. Before working for AMPLY Power (now bp pulse), he was Director of Engineering at Engie Storage, overseeing teams that developed hardware and software solutions to intelligently dispatch a global network of energy storage systems as virtual power plants.
Marriott Marquis
San Francisco, CA