Reducing emissions in California's Central Valley with Producers Dairy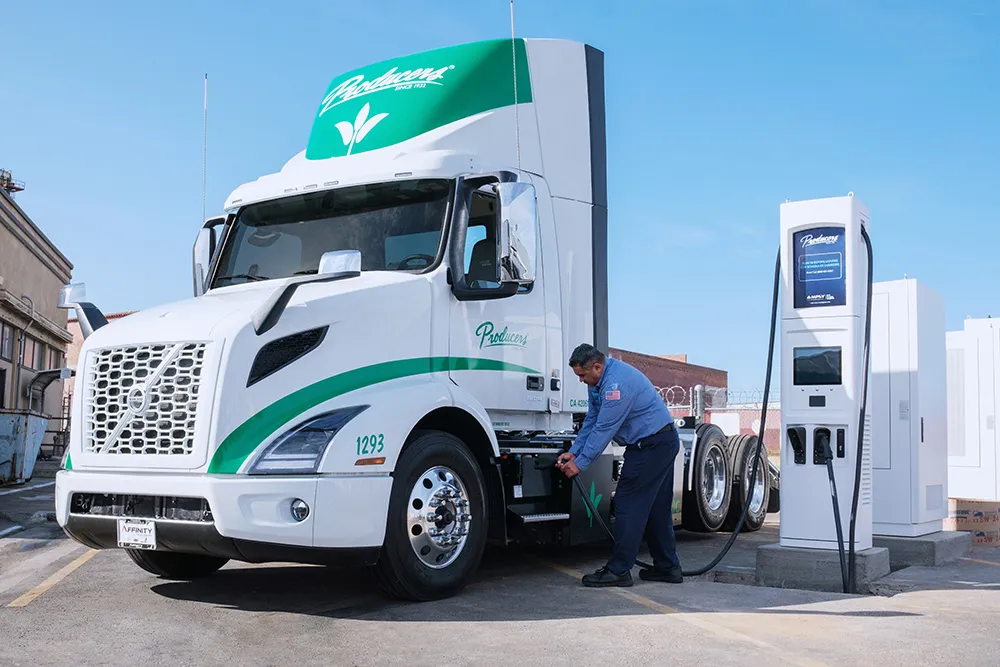 Today, we celebrate a milestone–the first two Volvo VNR Electric Trucks deployed in California's Central Valley. The team at Producers Dairy, a third-generation family business run by the Shehadey family, has an unwavering focus on nourishing lives and prioritizing the health of their community. This focus extends to their fleet of distribution and delivery trucks, and as such, they are investing resources to transition to electric vehicles.
bp pulse has been working with Producers Dairy for the last several months building out the necessary charging infrastructure to support their current electric trucks at their Fresno facility, along with future proofing their site for future expansion. We are also deploying our Omega charge management software to automate their charging operations while keeping energy costs low–typically 30–40% less than charging vehicles without Omega.
California's Central Valley region has some of the worst air quality in the U.S. thanks to its position as a major corridor for heavy-duty trucking, according to the Environmental Protection Agency (EPA). Producers Dairy is leading the way to improve air quality, and stands as an example for how the region's trucking fleets can significantly reduce carbon emissions.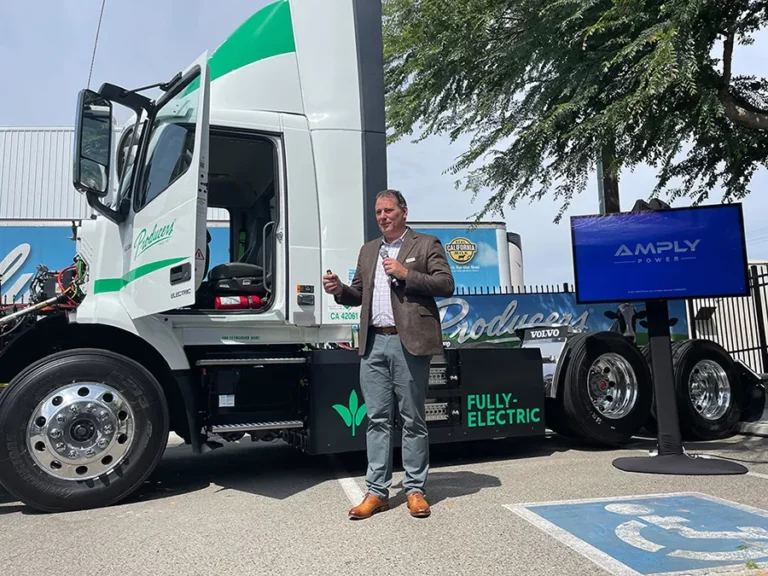 The project builds on an existing collaboration between bp pulse and Volvo Trucks North America to ensure electric truck fleets are equipped with the necessary charging infrastructure and energy management services. Together, we are developing customer programs to maximize uptime and cost savings for electric Class 8 heavy-duty truck fleets.
As more companies look to EVs to meet sustainability goals, we at bp pulse are ready to help fleets overcome obstacles when integrating EVs, including power price volatility, operating mixed fleets, and extended charging times. As we did with Producers Dairy, bp pulse looks to simplify the electrification process by handling everything from charger installation and ongoing maintenance, to optimizing charging for low cost energy, leaving fleet operators to focus on their businesses of moving people and products.
The work at Producers Dairy was funded through the CARB GGRF Zero Emission Drayage Truck Project, which is part of California Climate Investments, a statewide program that puts billions of cap-and-trade dollars to work reducing greenhouse gas emissions, strengthening the economy and improving public health and the environment — particularly in disadvantaged communities.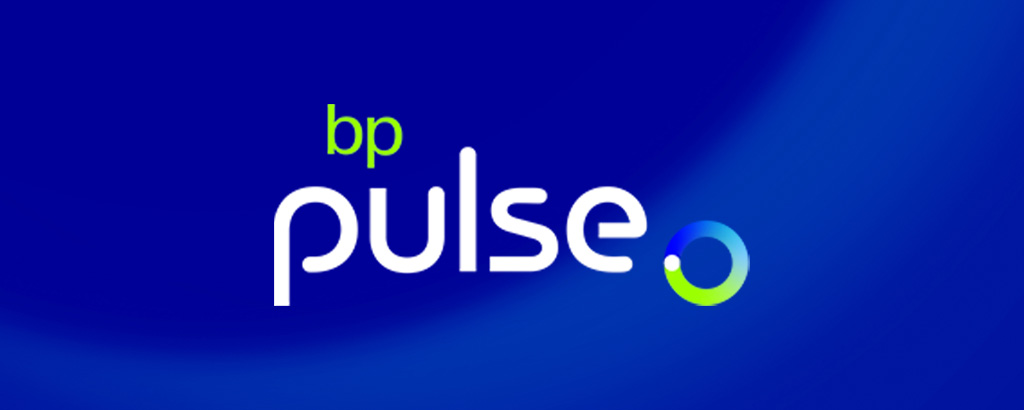 Read the full press release about our project with Producers Dairy
Learn more about our collaboration with Producers Dairy to manage charging for first Volvo VNR electric truck fleet in California's Central Valley.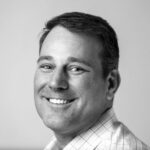 Senior Director, Medium and Heavy-Duty Fleets
bp pulse fleet