charge management software
Consider the bundle: Combined EV hardware and software accelerates deployment for fleets
Key benefits of our new bp pulse AC 19 with Omega Lite bundle
Summary:
Fleets typically identify their EV charging infrastructure needs first, and charge management software later
Procuring these tools from different providers can create barriers to electrification, or delays in deployment 
Our new bp pulse AC 19 with Omega Lite bundle benefits your fleet electrification in these six ways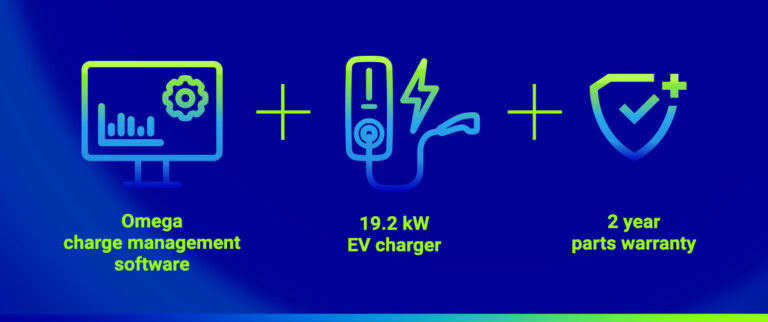 One of the first steps in the journey for fleets to electrify is identifying and procuring charging infrastructure. How to manage EV charging operations often comes later in the decision making process, with many fleet managers only realizing the need for charge management software once they start to experience increases in their electricity bills. Finding support for each of these endeavors can involve multiple suppliers, delaying deployment of infrastructure or intelligent charge management systems.
To solve for these challenges, we've launched bp pulse AC 19 with Omega Lite–a bundled hardware, software, and warranty solution for faster and smarter electric vehicle supply equipment (EVSE) deployment. How exactly can bundles like these benefit your fleet?
1. You can pick the best hardware option for your fleet needs
Bundled options remove the guesswork of systems integration by combining equipment designed to work together into one 'out of the box' package to get you set up quickly. Our experts can help you choose from a range of Level 2 (L2) AC hardware available with our bundle, including wall mounted equipment to solve for space constraints, and single or dual pedestal options for charging one or more vehicles per stall.

2. Your EV charging equipment will arrive faster
Partnering with one supplier for both your charging hardware and software makes it easier to avoid the long lead times associated with using multiple suppliers. With our bp pulse AC 19 chargers, we hold our own inventory, allowing us to expedite your EVSE deployment. 
3. Charging will be optimized from the start
Our chargers come pre-configured with our Omega Lite charge management software, auto-connecting via the cloud to start monitoring charging immediately. Omega Lite allows you to monitor your charging infrastructure in one place and sends critical alerts in real-time, all from one dashboard. You'll be able to integrate Omega Lite easily with your EVSE and view real-time reporting to fix potential problems fast. 
4. Your equipment will last longer
Another important consideration when choosing EVSE is how to protect your investment with ongoing maintenance. Bundles that include warranties can help reduce future unexpected maintenance or replacement costs by replacing any parts that experience faults promptly, prolonging equipment life. Our bp pulse AC 19 with Omega Lite bundle includes a two-year parts warranty, giving you peace of mind that your fleet is covered if there's ever an issue with your equipment.
5. You'll only need to contact one partner for ongoing charging needs
Partnering with one supplier for a bundled solution means you only need to contact one team if something goes wrong. With our two-year parts warranty, we also handle any equipment replacement end-to-end, so you can focus on operations instead.
6. Scaling in the future will be easier
With one partner handling all your charging needs, it's easier to grow your fleet and add more chargers when needed, without impacting your existing setup or navigating integration again.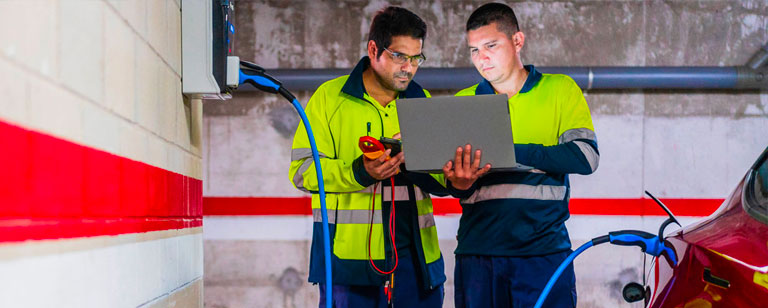 Learn more about the bp pulse AC 19 with Omega Lite bundle
Our experts are here to help you pick the best bundle option for your fleet needs. Find out more about bp pulse AC 19 with Omega Lite or contact our team today.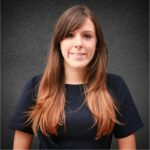 Senior Product Marketing Manager
bp pulse fleet