We've landed in Anaheim, first delivery of Inrush arrives for customer Anaheim Transportation Network

When we announced our Inrush containerized EV charging solution, we hoped it would bust the barrier of permanent infrastructure installation for fleets looking to electrify. Today, we're happy to share that it has done just that for Anaheim Transportation Network.
Anaheim Transportation Network (ATN) is a network of transit bus and micro-transit routes in Anaheim, California, with services to major attractions like Disneyland Resort, Knott's Berry Farm, and Angel Stadium.
Long-time customer ATN has deployed traditional EVSE in partnership with bp pulse for previous locations to support their goal of becoming California's first all-electric bus fleet by 2025. The transit company ran into internal delays with getting some of their permanent EVSE online, creating the need for an interim solution that could support their growing EV fleet while working through these obstacles. Working together to find the right solution, bp pulse created inrush–a containerized, non-permanent EV charging solution placed on one of ATN's lots to service all 46 of their electric buses.
We built two custom Inrush containers for ATN, housing five charging stations each (10 total) with a mix of charger types that best support their fleet. Each charger will power up to three electric buses per day, allowing them to increase their number of routes and ensure vehicle uptime.
We worked to procure the appropriate chargers and gear to support ATN, and worked with local authorities having jurisdiction to prepare the site for delivery. ATN's Inrush containers were prefabricated offsite, in parallel with design and site permitting. Because all necessary electrical gear is housed inside the containers, impact to ATN's site was minimal. Should ATN want to move their containers to one of their other locations in the future, they can do so.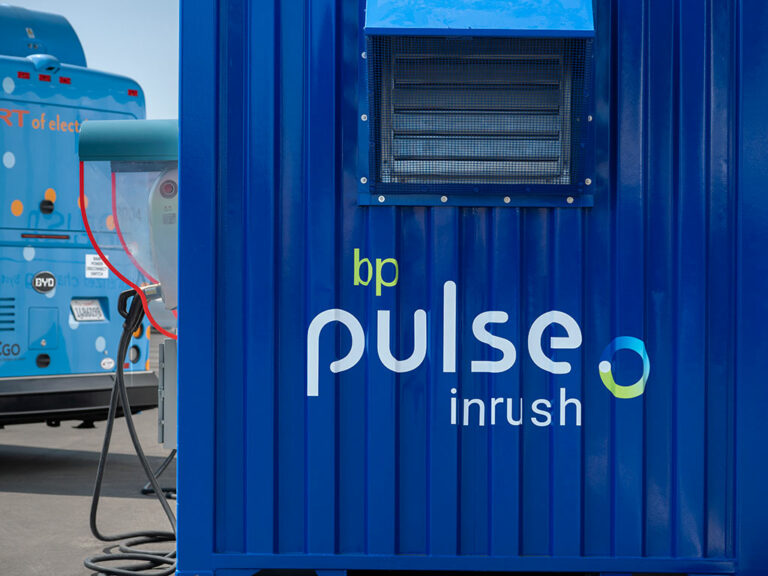 Inrush was successfully delivered to ATN's location this week, and to celebrate this exciting milestone, we partnered with the Zero Emission Bus Conference (ZEB Con) to provide a tour of the site and containers themselves. ZEB Con gathers professionals leading the charge toward electrification—equipping fleets with the necessary tools to electrify their fleets. The tour offered more than 120 ZEB Con attendees an opportunity to see ATN's facility and experience Inrush firsthand.
Our collaboration with ATN exemplifies our customer-first approach to provide and create fully optimized, cost-effective charging solutions.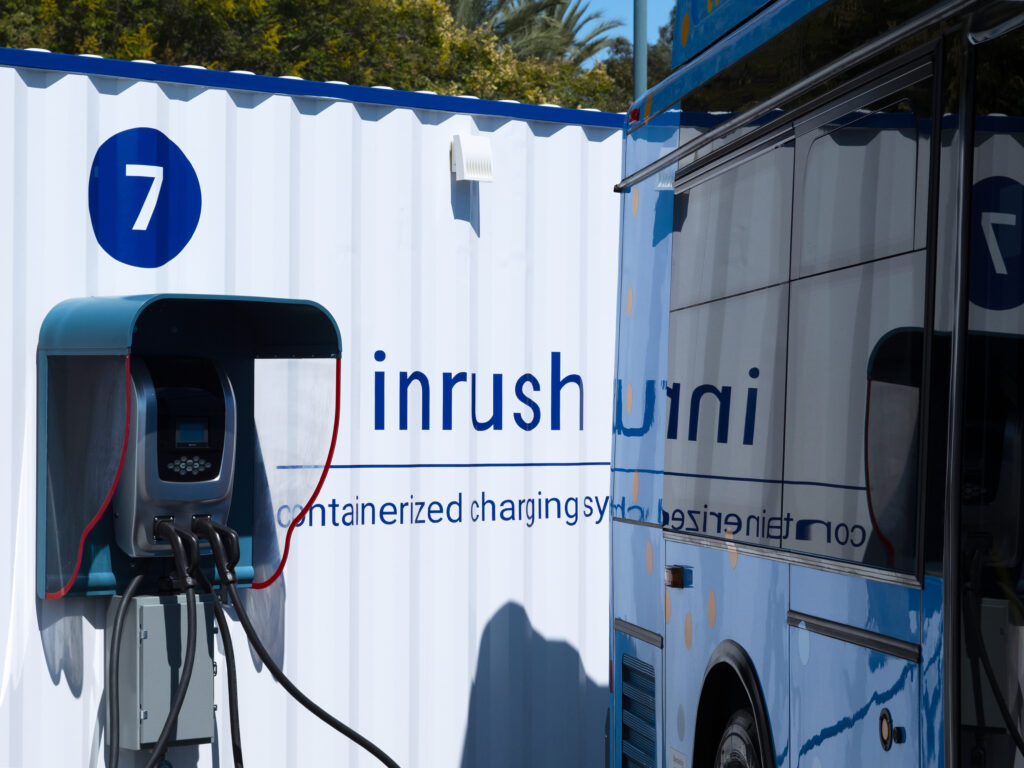 Read Anaheim Transportation Network's full customer story
With the goal of becoming California's first all-electric bus fleet by 2025, ATN sought out an energy partner with innovative technologies and services to help them achieve it.
Head of Sales & Strategy
bp pulse fleet